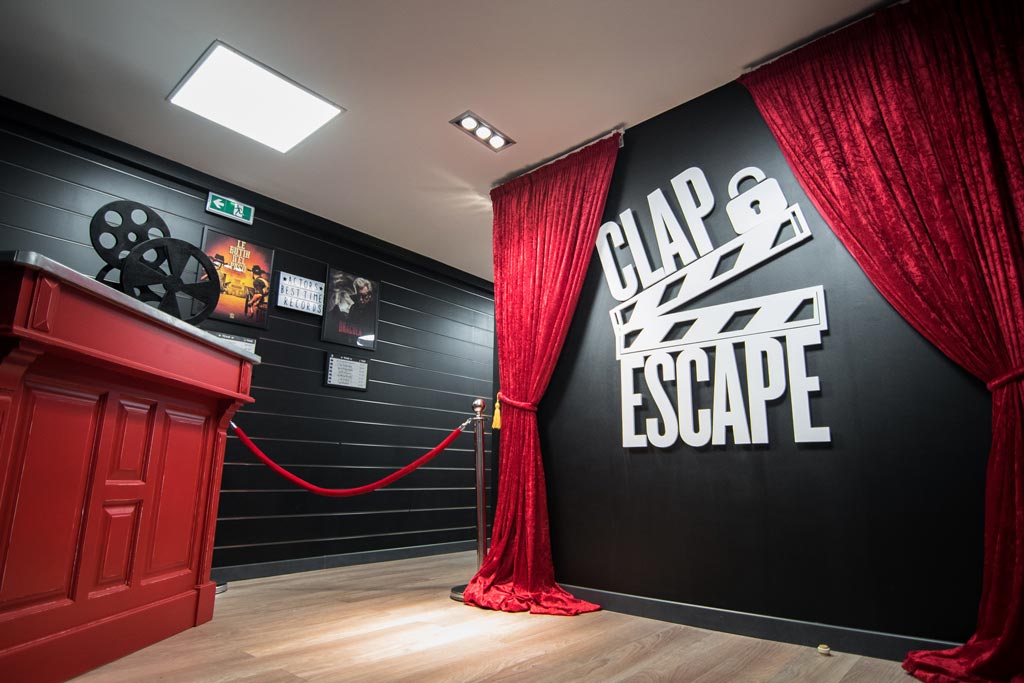 ★ ★ ★
Clap Escape · Escape Game Lyon

The Origins
After having surveyed a good number of Escape Game in Lyon and his region but also in a good part of the national territory, we had the idea, in October 2018, of mixing our common passion for riddle games and cinema. More specifically, we wanted to create and propose to our future actors escape games just how we wanted them to be.
Strong scenarios, fluid and coherent riddles only needed to move forward in the game, immersive scenery worthy of the most beautiful Hollywood sets... All the things that will allow you to live a 60-minute experience totally disconnected from reality.
The strengths
of Clap Escape · Escape Game Lyon
Themes, Immersion and Technology
The best of Clap Escape · Escape Game Lyon
Original scenarios inspired by cult moviesthemes not yet seen in Lyon with riddles only in connection with your story, total immersion in the universe in which you are immersed thanks to the sets and special effects employees, combination of padlocks and keys leave the intelligent search, manipulation and reflection.
Buy easily
at Clap Escape · Escape Game Lyon
At Clap Escape · Escape Game Lyon, booking prices are based on the number of players. If, after booking confirmation, you decide to enlist an additional player to take part in the adventure with you; or, on the contrary, a player is withdrawing; no need to panic, we will adjust the prices for you on the day of your session at the escape game.
To make your life easier, we also set up shared payment. Just pay your share, and your share only, to book your slot. Other players will either be able to pay their share online through a link that you can send them or on-site on gameday.
Original services
and an ideal geographical location
Clap Escape chose to mix its two common passions: cinema and the escape game in the city of origin of cinema, Lyon, inexhaustible source of inspiration. The location is ideally located, right in the center, at the crossroads of the 2nd, 3rd and 6th district of Lyon.
To get to the studio, you can come by metro, tram, car, bus, train. Public transport is within a section of 2 to 10 minutes on foot. For our foreign tourist friends, our sessions will also be available in English.
An original welcome developed by our team assistant director Clap Escape in dedicated rooms will be reserved for you, as well as a unique accompaniment throughout your experience.
Let yourself be tempted by the escape of the body and the spirit, by the game and for the game, become an actor of your adventure. Dive into our adventures