Escape Game in Lyon for 2 people
Diversity of gaming rooms for all tastes 
For those looking for a real challenge, we provide two rooms designed for escape games. This gives you the opportunity to choose between different pleasures and levels of complexity. Immerse yourself in fantastical worlds that will awaken your senses, make your heart beat faster and captivate you with intrigues designed especially for you. 
Are you passionate about research ? Or maybe you prefer manipulating objects and solving problems ? Whatever your inclinations, our diverse rooms offer the perfect experience tailored to your tastes. 
We place great importance on accessibility and inclusion in our escape games. This is why we have dedicated a room specifically to safely welcome expectant mothers and people with special accessiblity needs. 
Immerse yourself in our fascinating worlds 
Are you looking for the extraordinary ? Your desire for new adventures and high-end recreations are echoed in our immersive pieces that evoke cinema. 
We are constantly renewing ourselves by offering you to cross the limits of the screen. Immerse yourself in universes inspired by cult films and equipped with original and fascinating scenarios. 
The experience is complete: sets worthy of Hollywood, striking special effects and sophisticated mechanics. The game take on a whole new dimension, where you play the main role ! 
Conquered ? Our team is looking forward to welcoming you. We are ready to introduce you to our escape adventures, guaranteeing a memorable experience. 
Whether with family, friends or colleagues, our escape games in Lyon are the perfect places to enjoy warm and stimulating moments, centered around your passion for cinema and puzzle games. 
Face the most famous vampire in history 
Do you dream of exploring the mansion of Count Dracula ? That's good, arm yourself with courage, because we immerse you in the year 1897. Transylvania will be the ideal place for your adventure. Experts in the occult, push the doors of this escape game and try to unlock the dark secrets of the Carpathians. 
Go hunting for El Paso's Loot 
For flashy gold junkies and gunslingers, we've got you covered, too. The goal ? Find the loot from El Paso. Put on your hat and mount your steed. Under the crushing heat of the sun and facing the many dangers of the West, you will have to defy the puzzles to get your hands on the gold that El Indio gang stole from you. 
The differences between our escape game rooms for 2 people 
Before you can reserve your game slot, this summary table will allow you tu immediately see which escape game room will suit you best. 
Rather in the mood to battle it out and experience a western adventure or rather want to shiver in Count Dracula's mansion, whatever your choice, the race against time has already begun. 
Our two scenarios as well as our team adapt according to your level and even with a reduced one, you will not be disappointed with your adventure. 
Engine, Action, Escape ! Now it's your turn. 
| | Dracula | El Paso |
| --- | --- | --- |
| Genre | Horror / Fantasy | Western |
| Duration | 60 min | 60 min |
| Players | 2 to 6 | 2 to 7 |
| Age | 12+ | 10+ |
| Minimum Number Of Adults | 2 | 1 |
| Available Languages | | |
| | | |
| Searching | | |
| Handling | | |
| Thinking | | |
| Success Rate | 29% | 37% |
| Average Time | 63′46″ | 61′09″ |
| Best Time | 33′11″ | 35′22″ |
| | | |
| Air Conditioner | ✔ | ✔ |
| Pregnant Women | | ✔ |
| Mobility-Impared Persons | ✗ | ✔ |
| | | |
| | | |
A payment system adapted for small groups
Like the majority of escape game brands, at Clap Escape the price of game session decreases depending on the number of players participating in the adventure. 
To make it easier for small groups to pay, we have set up the shared payment system. 
After having entered your contact details, the date and time slot and the room you wish to play, you can opt either for full online payment for your session or for the shared payment system. You will then be able to validate your slot by paying for only one place online. The balance can be paid using the link that you will receive by email and which you can send to your partner so that they can pay online or on site by credit card or in cash on the day. 
It's up to you to choose the most suitable solution ! 
Why choose an Escape Game for 2 people at Clap Escape ?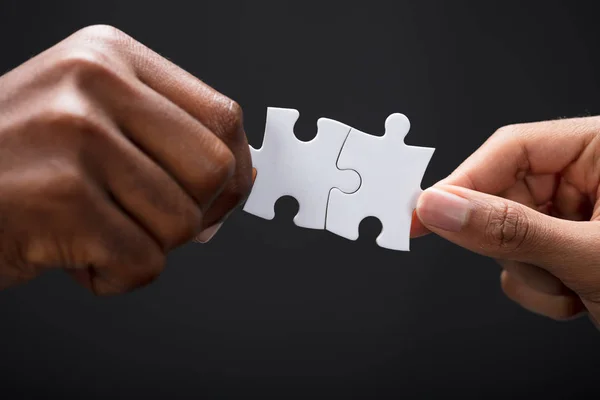 A more personal experience
With just two people, the interaction is more intimate, allowing for an even deeper immersion in the story. You can really feel yourself in the script, without distraction. 
Better communication
Playing in pairs promotes rapid and effective communication. Fewer voices mean less confusioon, which helps solve puzzles faster. 
Each player has a crucial role
With only two players, every action counts. This gives each player the opportunity to feel essential to the success of the mission. 
Increased challenge
Some may see this as an added challenge, because with fewer brains to solve the puzzles, the pressure is greater. This is ideal for those seeking a more demanding experience. 
Special romantic or friendly moment 
For couples or best friends, playing an escape game for two can be a great way to strenghten bonds, share memories and experience a unique adventure together. 
Why choose Clap Escape for a 2 player escape game ? 
When thinking of an escape room for 2 people, choosing the right location can make all the difference. At Clap Escape, we have specially designed experiences that are perfect for those who want to try the experience as a duo. That's why Clap Escape is your best choice for a 2 players player escape game in Lyon.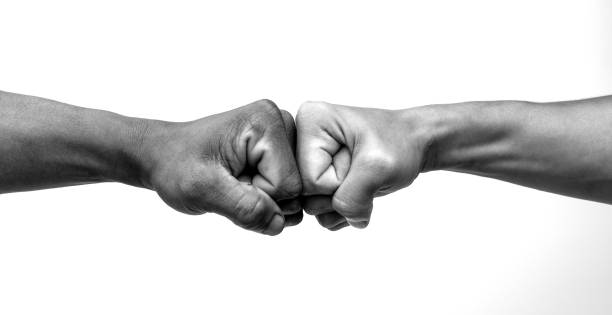 Test your team spirit with us 
The very essence of an escape game lies in collaboration and coordination. By choosing the 2 person escape game at Clap Escape, you have the opportunity to truly test the strenght of your partnership. Every puzzle and challenge requires perfect harmony between players. Whether couples looking to strengthen their bond or best friends wanting to assesst their synergy, our games which can be adapted for 2 people are designed to put you to the test. 
An immersive and unique experience 
The advantage of a 2 players escape game at Clap Escape lies in its immersion. Fewer particpants means fewer distractions, allowing each player to fully immerse themselves in the game world. Our attention to detail, combined with well-thought-out scenarios, delivers an experience that is both engaging and memorable. You will not be just two participants in a crowd; at Clap Escape, you are at the center of the story. 
Emotions at the heart of the adventure 
The intimacy of 2 person escape game amplifies every emotions. At Clap Escape, we've crafted scenarios that play on a variety of emotions, from the tension of counting down to the euphoria of solving a difficult puzzle. Feel the thrill of discovery, the anguish of tense moments and the joy of victory. With just the two of you in the room, every moment is amplified, making your adventure at Clap Escape an unforgettable experience. 
The best of the Lyon Escape game
With its original and unique themes on the cinema, Clap Escape is one of the best Escape Game Lyon and is propelled into the top 10 of the most immersive and original adventure room escapes in the Auvergne Rhône Alpes region. 
With currently two escape game rooms of impressive dimensions and the construction of their 3rd adventure in progress, choosing Clap Escape is the guarantee of making you discover a fun, unusual and original activity to share with family, friends or between colleagues.