Access and practical informations
Escape Game in Lyon Open 7/7
Are you looking for an activity with your family, friends when the majority of the institutions are closed?
Don't go any further, our escape game in Lyon is open the entire week from 10 a.m. to 10.30 p.m. including Saturdays.
Ideally located in the heart of Lyon and closed to all amenities, you could come in our Production Studio by public transport (bus, tram, subway), by velo'v or even by car. Discover in more detail for more simplicity, how to get in our escape game in Lyon thanks to the board below.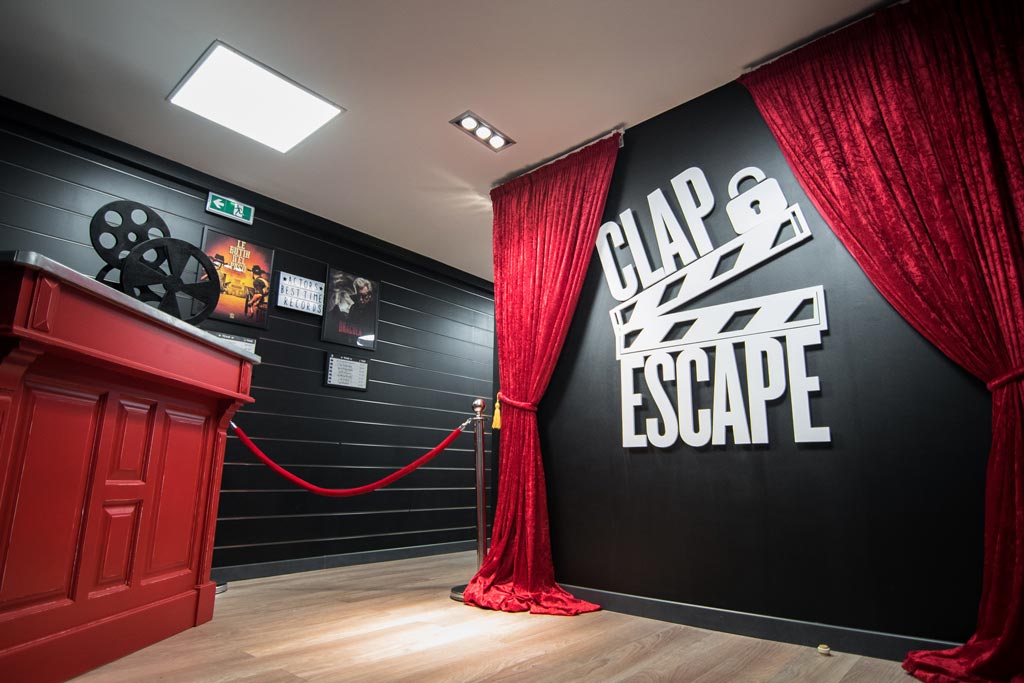 Clap Escape
Escape Game Lyon
52 rue Molière
69006 Lyon
France
Google MapsWaze
How to get to the studios ?
of Clap Escape · Escape Game Lyon
Currently open
---
| | |
| --- | --- |
| Monday | 12h40 - 00h10 |
| Tuesday | 12h40 - 00h10 |
| Wednesday | 12h40 - 00h10 |
| Thursday | 12h40 - 00h10 |
| Friday | 12h40 - 00h10 |
| Saturday | 09h00 - 03h00 |
| Sunday | 09h00 - 00h10 |
Métro
M

A

Cordelier

— 3 min à pied

M

A

Foch

— 5 min à pied

M

B

Place Guichard

Bourse du Travail

— 5 min à pied
Tramway
T

1

Saxe Préfecture

— 5 min à pied
Bus
Possibilité de stationner aux parkings Grolée, Cordelier, Lafayette-Corneille ou Morand (2 à 5 mn à pied)
Velo'v stations Préfecture/Sarrail ou Lafayette/Corneille (2mn à pied)
Depuis la Gare Lyon Part-Dieu

Part-Dieu

Depuis l'aéroport Saint-Exupéry

Saint-Exupéry

Depuis la Gare Lyon Perrache

Perrache
Bus
C
3
13
direction Gare Saint Paul arrêt Saxe/Lafayette (1mn à pied)
Rhône Express, direction Gare Part Dieu, arrêt Part Dieu A Part Dieu bus C3 / C13, direction Gare Saint Paul, arrêt Saxe / Lafayette (1 mn à pied)
Métro Ligne A, direction Vaux en Velin, arrêt Cordelier (2mn à pied) ou Foch (5 mn à pied)
PSH
Etablissement situé en rez de chaussée, accès handicapé.
Sécurité
Norme des batiments / installations - Risques incendies - Evacuation - Déverouillage des salles - coupure d'électricité
Equipement
Salles climatisées (El Paso, Dracula)
Espace sécurisé et fermé pour le rangement de vos effets personnels
Foire Aux Questions
Clap Escape · Escape Game Lyon
Can I add an extra player once I have confirmed my reservation ? 
There is no problem for an extra player to join your adventure as long as the group does not exceed the maximum capacity of the game room. The adjustment of the payment will be done on the day and you will be able to pay the difference on the spot by credit card or cash. 
One of the players in my group can no longer come and play the escape game, what can I do ? 
The places are not nominative, you can find another player to replace him. If however you can't find anyone and you have paid the totality of your session, you will receive by mail at the end of your escape game a credit note for the amount of the difference. For more information please contact us via our contac form. 
Is my group really locked in the escape game room ? 
In principle, the escape room takes place in place wich you are locked in and from which you must get out by solving riddles. Nevertheless, in case of emergency or urgent need, you can get out at any time by using the green emergency boxes. Don't worry, the master of the game who accompanies you throughout your adventure will be able to intervene if necessary. 
How does payment work at Clap Escape ? 
The payment of your game session is done online via our secure platform by credit card. This occurs once you have filled in your details and accepted our CGV by ticking the corresponding box. You will then have the choice between paying the entirety of your part or proceeding to the shared payment. If you opt for shared payment, you will receive a link by email to send to other participants so that they can pay their share oneline. On site payment is accepted by credit card or cash. We do not accept checks, holiday vouchers or pass'culture. For more information, do not hesitate to consult our prices page. 
Can I cancel or modify a reservation ? 
In accordance with the provisions of article L.121-21-8 of the Consumer code, the right of withdrawal cannot be exercised for the services of leisure activities reserved and provided on a specific date. Therefore, no cancellations and refunds will be allowed. However, if the request for a change is made 72 hours before the day of the session and in writting, Clap escape may send a credit note corresponding to the amount paid online by the client. For more information we invite you  to consult our terms and conditions page. 
How do I use ma Clap Escape gift voucher ? 
You will have to go to our website, select the room of your choice as well as the date and the time slot that suits you with the number of participants to carry out your escape game in Lyon . Once you have arrived at the payment window, indicated in the "Promotional Code" box the number that is written on your voucher, the amount of your gift card will then be automatically deducted from the total amount of your session. Do not hesitate to contact us via our contact form or by phone if you have any questions.