Escape Game in Lyon for 7 People
Diversity of rooms for all tastes 
For those looking for a real challenge, we provide two rooms designed for escape games. This gives you the opportunity to choose between different pleasures and levels of complexity. Immerse youself in fantastical worlds that will awaken your senses, make your heart beat faster and captivate you with intrigues designed especially for you. 
Are you passionate about research ? Or maybe you prefer to manipulate objects and solve problems ? Whatever your inclinations, our diverse pieces offer the perfect experience tailored to your tastes. 
We place great importance on accessibility and inclusion in our escape games. This is why we have dedicated a room specifically to safely accommodate expectant mothers and people with special accessibility needs. 
Immerse yourself in our fascinating worlds
Are you looking for something extraordinary ? Your desire for new adventures and high-end recreations are echoed in our immerse pieces that evoke cinema. 
We are constantly renewing ourselves by offering you the opportunity to go beyond the limits of the screen. Immerse yourself in worlds inspired by cult films and featuring original and fascinating storylines. 
The experience is complete : settings worthy of Hollywood, striking special effects and sophisticated mechanics. The game takes on a whole new dimension, where you play the main role ! 
Conquered ? Our team looks forward to welcoming you. We are ready to introduce you to our escape adventures, guaranteeing a memorable experience. 
Whether with family, friends or colleagues, our escape rooms in Lyon are the perfect places to enjoy warm and stimulating moments, centered around your passion for cinema and puzzle games. 
Face the most famous vampire in history 
Do you dream of exploring Count Dracula's mansion ? This is good, arm yourself with courage, because we are plunging you into the year 1897. Transylvania will be the ideal place for your adventure. Experts in occult, open the doors of this escape game and try to unravel the dark secrets of the Carpathians. 
Go hunting for El Paso's Loot 
For flashy gold junkies and gunslingers, we've got you covered, too. The goal ? Find the loot from El Paso. Put on your hat and mount your steed. Under the crushing heat of the sun and facing the many dangers of the West, you will have to defy the puzzles to get your hands on the gold that the El indio gang stole from you. 
Prices adapted to your gaming sessions 
In the majority of escape rooms brands in Lyon, pricing is calculated based on the number of players. At Clap Escape we are no exception to this rule, the reservation prices for playing our rooms are established according to the number of participants : the more you come to share an unforgettable moment and have fun, the less your place to participate in the game is cheaper ! 
When you have entered the room you wish to play, the date, the time slot as well as the number of participants when booking online, at the time of payment you will then have the choice beteen : 
Pay for the entire session online : if you are with your family or want to give your loved ones a gift by inviting them, this is the most practical methode, which will also save you time on th big day at the escape game. 
Shared payment : if you opt for the shared payment system, you will need to pay online at least an amout corresponding to two places in order to validate your reservation slot (excluding 2 and 3 player sessions). Once your payment has been made, invite other participants to pay for their place online via the link in your reservation confirmation email. If you are organizing an outing with friends, this is the most suitable solution.
However, if your teammates have encountered difficulties paying for their place online, we will exceptionnaly be able to make payment on site on the day of the escape game by credit card or cash. 
The differences between our escape rooms for 7 people
Before you can book your game slot, this summary table will allow you to immediately see which escape game room will suit you best. Rather in the mood to battle it out and experience a western adventure or rather want to shiver in Count Dracula's mansion, whatever your choice, the race against time has already begun. 
Engine, Action, Escape ! Now it's your turn. 
| | Dracula | El Paso |
| --- | --- | --- |
| Genre | Horror / Fantasy | Western |
| Duration | 60 min | 60 min |
| Players | 2 to 6 | 2 to 7 |
| Age | 12+ | 10+ |
| Minimum Number Of Adults | 2 | 1 |
| Available Languages | | |
| | | |
| Searching | | |
| Handling | | |
| Thinking | | |
| Success Rate | 29% | 37% |
| Average Time | 63′46″ | 61′09″ |
| Best Time | 33′11″ | 35′22″ |
| | | |
| Air Conditioner | ✔ | ✔ |
| Pregnant Women | | ✔ |
| Mobility-Impared Persons | ✗ | ✔ |
| | | |
| | | |
Why choose Clap Escape for an escape game with 7 players ?
When you think about an escape game for 7 people, choosing a suitable location is essential. At Clap Escape, we have specially designed experiences for small groups wanting to tackle challenges together. Find out why Clap Escape is the preferred choice for 7 player escape game in Lyon.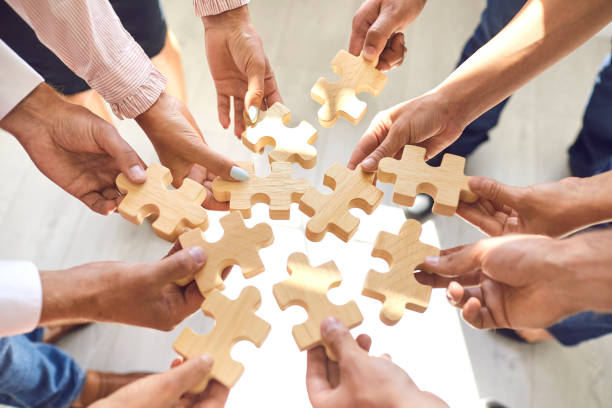 Test your team spirit with us 
The very essence of an escape game lies in collaboration and coordination. By opting for the  7 person escape game at Clap Escape, you will have the opportunity to test the dynamics of your group. Each puzzle and challenge requires smooth communication and cooperation between all members. Whether it's a group of friends looking to strengthen their bonds or a family wanting to have a good time, our games for 7 people are designed to challenge you. 
An immersive and unique experience 
The advantage of a 7 players escape game at Clap Escape is its high degree of immersion. With a small number of participants, each player is truly immersed in the story. Our attention to detail, coupled with gripping storylines, creates an experience that captivates and lingers in the memory. You are not participants in the crowd : at Clap Escape, you are the protagonists of the story. 
Emotions at the heart of the adventure 
With a group like yours, every emotion is heightened. At Clap Escape, we've crafted scenarios that evoke a range of emotions, from the pressure of urgency to the joy of solving a complex puzzle. Experience the excitement of discovery, he adrenaline rush in crucial moments and the felling of accomplishment in victory. By being  7 in the room, every moment is more intense, making your adventure at Clap Escape more meorable than ever. 
Special Escape Game event for 7 people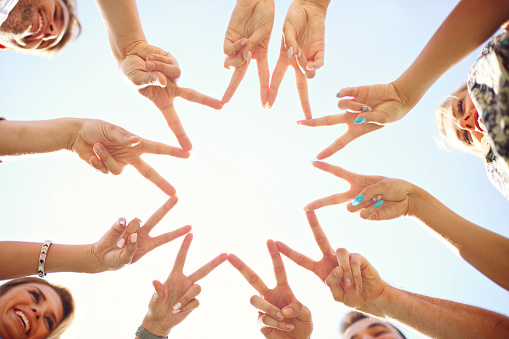 Whether you are looking to surprise for a special event or simply to have a memorable time for  7, Team Clap Escape - escape game Lyon is there for you. We offer you a unique experience, perfect for celebrating in small groups on our film sets. 
Our rooms, carefully designed for groups like yours, guarantee a captivating adventure that will strengthen your bonds. And that's not all : to make the experience even more memorable, we plan surprises and special moments to showcase your acting skills. 
Do you want an even more exclusive experience ? We offer the possiblity of privatizing our studios. And to top it all off, a photo session in our settings is at your disposal so that you can leave with tangible memories of your adventure. 
Every detail is taken care of by our Game Masters assistants directors. They are there to guide you through the adventure and, if you wish, introduce personalized challenges to spice up your gameplay. 
So what are you wainting for ? Come and enjoy a unique cinematic experience by walking the red carpet of the Clap Escape - Escape Game Lyon studios. Your 7 adventure will be a moment you'll talk about for years to come ! 
The best of the Lyon escape game 
With its original and unique themes on the theme of cinema, Clap Escape is one of the best Escape Games Lyon and is propelled into the top 10 of the most immersive and original adventure room escapes in the Auvergne Rhône Alpes region. 
With currently two escape game rooms of impressive dimensions and the writing of the scenario for the 3rd adventure currently being created, choosing Clap Escape is the guarantee of introducing you to a fun, unusual and original activity to share with your family, between friends or colleagues. 
reviews from our adventurers