How long does an escape game last in Lyon - Clap Escape
An escape room or even escape room is a thinking game played in a group. Participants progress in a thematic space and must decipher a series of puzzles within a defined time limit to escape or complete a task. Usually, the game duration remains quite similar regardless of the escape room. 
One hour to solve the riddle
Escape rooms have conquered France, and Clap Escape stood out with its 2 escape rooms in Lyon.  A question often comes up : how long does a game last ? The answer is simple for our 2 captiving scenarios : 60 minutes. This is the very essence of the escape room : being locked in and having an hour to escape. These minutes are crucial for searching, finding clues and solving puzzles. Communication, logic and attention to detail are essential. Althought 60 minutes may seem long, it flies by surprisingly quiclky. Play from the start and, if you're clever enough, you might get out before the end !
Book one of our 2 scenarios now ! 
An hour of escape room to succeed 
60 minutes is the challenge. If you don't solve the puzzle within this time, the game ends. But if you fail, why not try again ? Every minute counts as you gather clues, interact with objects, and collaborate with your team. And although the game lasts an hour, allow time for instructions and debriefing. In general, a session at Clap escape lasts around 1.5 hours. 
Total immersion in 60 minutes with Clap Escape - escape room Lyon 
Pre- and post- game briefing are essential for a complete experience. These extra 25-30 minutes are not counted in the game, but are crucial for your immersion. The one hour limit is ideal for immersing yourself in the story, with help from your Game Master if necessary. A time indicator subtly integrated into each room is present to let you know how much time is left, but don't let it distract you. Adrenaline often builds as the outcome approaches. 
Want to take up the challenge ?
Our two immersive games rooms available 
Come and discover our cinema-themed escape rooms. Launch into ultra-immersive settings, you will have to solve puzzles, work as a team, communicate with all the members of your group to advance in your story and complete your mission. 
Currently, Clap Escape offers you 2 escape rooms with original themes. Two totally different atmospheres which can disorient you and transport you outside of your reality for 60 minutes. 
Recover stolen loot in the American Wild West 
In the mood to fight ? Head to the city of El Paso, in the heart of the American Wild West, play the role of lawless brigands and foil the traps set by your rival gang to recover your loot.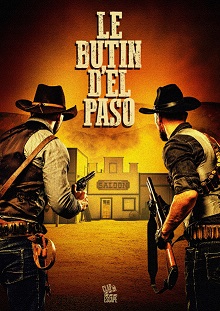 For the most brave, join the team of Professor Van Helsing, an eminent specialist in occult sciences, enter the mansion of the most famous vampire and try to recover the amulet which gives him his powers to put an end to his curse.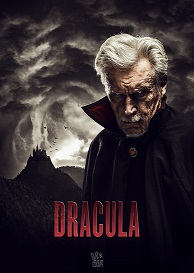 Your time is already limited, it's time to choose the atmosphere in which you want to be immersed ! 
Ho much does an escape room cost ? 
Like the majority of escape rooms, we have adapted our prices according to the number of players participating in the adventure. The more you come, the cheaper the place per person. 
To check our prices, click here ! 
You can validate your reservation either by paying for your entire session or by making a shared payment. This solution is ideal when you want to come and play with friends. You will need to pay for at least two places online to validate your game slot. Once payment has been made, you will receive a link by email that you can send to other participants so that they can pay for their place online. 
If you would like to come and play an escape room in large group, do not hesitate to ask us for a quote by sending us an email via our contact form. A formula adapted to your needs will be communicated to you.