The best ideas for a gift in Lyon
We have all spent  some time in the lack of ideas to find "THE" gift that will please a loved one or a friend. Today, beyond the individual and personal level, most people want to  spend more time together. They turn to ideas of special and unusual activities that allow them to escape and share a unique moment. The escape room activity  in Lyon  is part of this and we explain to you why it can be organised or offered.
Come and discover our escape room for your gift 
A gift in Lyon that will seduce young and old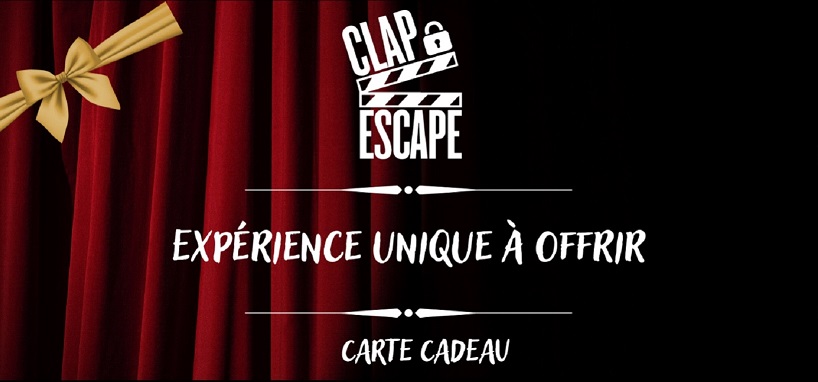 The escape room activity is the ideal compromise for a gift to Lyon. It is original because of its concept, it is unusual thanks to the different themes that the brands can  offer, it is suitable for older children as well as toddlers, it is affordable and it allows to share a unique moment with friends or with loved ones.

It can be organized for any type of occasion,including a bachelor party or a bachelorette party, for a birthday or simply for the pleasure of offering as a gift voucher.

If you are not yet completely convinced by this idea of surprise to realize in Lyon, we explain to you why this gift idea is original and why it can please any occasion. 
A fun activity for a bachelor party in Lyon. 
                 We ask you the story. A bunch of friends gathered to celebrate the bachelor party in Lyon of their closest friend. Witnesses are brainstorming the most memorable bachelor party of their next hanged !!!!!!
One thing is for sure, they want to scan their weekend between good food made in Lyon, the themed bars and God knows if there are any and group activities in paddle to share a fun moment all together. Ok their choice has definitively stopped on the activity of escape room. Everyone can participate, it is fun, affordable, some brands can offer tailored services for the occasion and it will put in the direct atmosphere before going for afoam on the barges of the Rhône quays.

An original for a bachelorette party in Lyon.

In general, the organisation of a maiden's life in Lyon is always very complicated. Bringing together all the people from different horizons that the bride-to-be wishes to have around her during this special weekend but still finding rigid ideas of activity that will delight  each of them can be synonymous with «impossible mission».
Fortunately, the activity solution that has the potential to bring everyone together and put  everyone in agreement is unquestionably the escape room, it will certainly be the best way to organize a most memorable maiden life event.
An original birthday that everyone will remember ! 
An original birthday in Lyon, an activity that brings together all your loved ones for an unforgettable experience and that can be organized as much for an adult birthday as for a  child's birthday (from 12 years), the escape room is your solution. All of Lyon's brands offer a wide selection of new scenarios in ever more immersive settings so that your experience is even more realistic. A personalized accompaniment according to your desires can also be proposed to you and surprise "the star" of the day. Unanimously you will do the pleasure of everyone by choosing the game of escape life-size.
Pleasure to offer : An unusual gift idea for Lyon. 
There is no shortage of gift ideas inLyon to party with friends. In the spotlight is the escape room activity. Its  playful, unusual and original side will be the perfect gift for a man or woman of any age. Most of them offer sessions to offer as a gift voucher to download online and to offer on a special occasion or simply for the pleasure of offering. For sure, you will hit the nail on the head with this most original idea.
Do not hesitate any more and book now  your game session
Getaway : the perfect gift for thiniking outside the box
You will have understood, among the different ideas that the city of Lyon offers as an original activity and that will delight both young and old, the activity of escape room is the idea of making a gift. It is the essential idea to organise:
-  A bachelor party
-  A bachelorette party
-  A birthday
-  Or simply for the pleasure of offering as a gift voucher