4 top ideas for an original birthday in Lyon
This year you have decided to put the small dishes in the big ones for the organization of your anniversary. But the problem is that you don't know which activities to turn to do this a unique and unforgettable day for you and all your friends and  family.

Fortunately we are here to find you some good deals as original as unusual so that you can take full advantage of this moment and celebrate as it should this year more displayed on your meter. Let's roll out the red carpet of the different birthday plans to make in Lyon.
Starting by discovering the escape room activity in Lyon ! 
Unrolling of a program for the organisation of an original birthday in Lyon ! 
We are fortunate to be in a city with many facets that offers a range of activities that are as diverse as they are allowing us to organize a colorful programme for an important event such as an original birthday party in Lyon. We will propose you a program spread over a full day referring to you uncertain number of more original activities than the others to realize family or friendsfor this special event that you want to make unique. Here we are unveiling your program «another year» in 4 steps.
A discovery of Lyon in an atypical way for your birthday ? Guided tout of the city in Segway !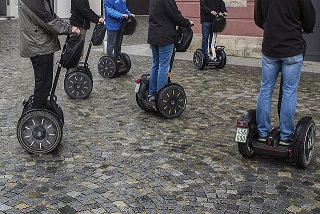 The capital of Gaul, Lyon is full of surprises in every corner of all its boroughs. Always in constant evolution, the metropolis promises to transport you thanks to its incredible architecture that represents almost all the epochs passing through the ancient theaters at the top of the hill of "Fourvière", by the Old Lyon district and its buildings dating back to the Renaissance or the more recent constructions of the Confluence district. So to go out beaten designs, and make you discover the city of Lyon in an atypical way, directional at the beginning of the day for a guided segway tour.The immersion in the city will be total with the little extra of the intuitive and fun driving gyropode. Once your visit is over, we head to an activity that will delight your taste buds both gustatory and theatrical and that will  allow you to discover the history of Lyon's gastronomy.
The Organisation of your event around the history of Lyon gastronomy thanks to a theatrical walk in Old Lyon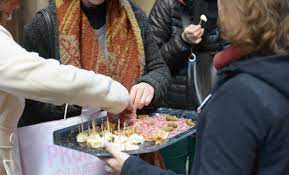 We won't lie if we say that Lyon is «the» capital of French gastronomy. A museum was built to pay tribute to him and many Michelin-starred chefs proved  their worth to the late Paul Bocuse. But beyond the traditional gastronomic rally around the Lyons corks, we invite you to discover the history of the "bouchons lyonnais" gastronomy from a different angle thanks to a theatrical walk in Old Lyon. This unusual walk will take you through the Vieux Lyon and its traboules,discovering the great moments of  the gastronomy,unusual anecdotes and the most original customs. Several topics will be addressed by your guide «actor». It is a theatrical and humorous way to teach you all the most incongruous and crispy stories of the local figures of gastronomy. The whole will be done around finely selected tastings from the best craftsmen of the district. Once you're full, you're headed for a more sporty and fun activity to eliminate these incredible tastings. Let's go ! 
We take the game of Bubble Football to ensure a (little) sporting activity for his birthday !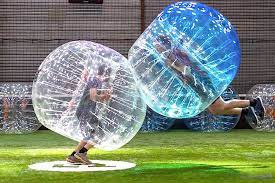 Ok, football is nice but we can quickly get tired of running after the ball when we are not  frankly passionate. On the other hand, the Bubble foot or human bumper car is a hilarious concept that promises a party of frank fun with friends. In 5 against 5, you can use big protective bubbles to rush into your opponents and send them waltzing ! The most of this activity ? Even if you are really not good at juggling or shooting on goal, you can have a great time, the main thing is not to play football but to destabilize your opponents by ejecting them (safely) from your path. Fits of laughter guaranteed, this activity for any age, anysex, sports or not suitable for everyone, so let's run ! Now that the sporting moment has passed, it is time to move on to «the» activity that will end your birthday in style.
The queen activity of the red carpet birthday : the escape room !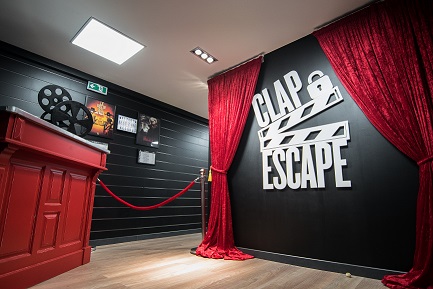 The course of your anniversary day went smoothly and all your guests loved all the activities that you were able to plan. To crown this day, so that the cherry is well positioned on top of the cake, you had to find «the» activity to finish this important event in style. Head to the escape room, a large-scale immersion game with various themes in which locked in a room you will have to solve a number of puzzles to get out of it. It is a guaranteed moment of departure, cohesion and fun whether you are accompanied by your friends, family or colleagues. The most, some brands such as Clap Escape, will provide you with a suitable accompaniment if you wish by offering you tailor-made formulas to the height of your event. Full of memories of a busy day, you head to the end of the evening to dance in one of the countless theme bars to toast as it should and blow your extra candle.
Top activities to ensure an original birthday in Lyon
Everything is possible to organize an original birthday party in Lyon : the city in itself is full of architecture, its history and its crisp anecdotes to discover in an unusual way and activity of all kinds as well sporty as fun and playful such as the escape room. Most of  this activity ? It can also prepare for an adult's birthday as well as for:
-  A child's birthday (from 12 years of age)
-  Or simply for the pleasure of offering as a gift voucher