No Ideas for a bachelor party in Lyon ? You'll love ours !
The escape room in Lyon activity is one of the original and unusual ideas best suited to be able tomake a gift. Indeed, it delights both children and grandchildren, it is playful and fun, it is affordable, it is ideal to organize any kind of event or simply to spend a unique and memorable moment with family, friends or colleagues.

But let us stop for a moment on an event that is so complicated to organize, which is none other than a bachelor party. This one must be able to delight each of the guests in the first title of which the future groom and to be able to mix special and unusual activities that can involve the group in a fun and playful way. If you run out of fuel, it's a good idea to give you an idea here.
                 The organization of anoriginal bachelor party in Lyon: reflex escape room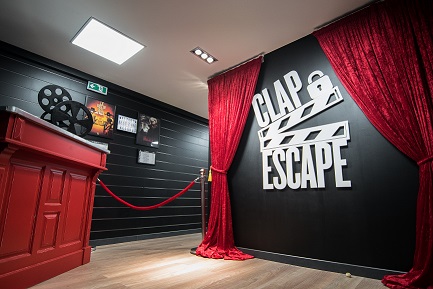 Your best friend is getting married soon and  you want to organize an exceptional bachelor party in Lyon ? Are you looking for an original activity idea for a unique and unforgettable experience ? The bachelor party is an important moment for any man who gets married. It is an opportunity to meet friends around an original activity for a convivial moment that will become an imperishable memory. However, choosing the activity that really suits you can be a real headache. Do not go any further, we roll out the red carpet to offer you a colorful program to make your bachelor party a privileged event and live an exceptional experience.
A program on top for a memorable bachelor party in Lyon
                 D-Day is fast approaching. You have thought of everything to make your best friend's Bachelor Party unforgettable. We ask you the program. Your bachelor party will be punctuated throughout the weekend by a rally of themed bars, good food made in Lyon and much activities that should please the majority of guests but also and especially the next «hanged».

Kidnapping of the groom-to-be at work on Friday evening version black van tinted glass for more discretion !!!! Hood on the head, you're getting ready to cover the tracks completely. Head to the first site of activity which was to make the unanimity with the guests : the escape room.
Escape room and bachelor party in Lyon : an explosive cocktail 
There is no shortage of national activities in Lyon. Indeed, the city of  "Les Gones" offers you many ideas for outings, whether indoor or outdoor to organize special events such as a Bachelor Party. Beyond the traditional paintballs, laser game, karting has imposed more unusual activities, which honor the collaboration of each, the pleasure to share a fun moment, all in new and totally immersive universes. At the head of these new experiences are the activity of escape room, the perfect combo between playful game, to share a fun unique moment all together. It is the ideal activity for the organization of special events because it is popular by all and some signs like Clap Escape offers tailor-made support formulas to make your adventure unforgettable.
A service and support tailored to your desires 
What's better than to feel privileged especially during an event as important as your Bachelor party ? Tailored formulas that adapt to your needs and expectations is what Clap Escape offers : a privatization of the common space until 00:00, 2 «shooting sets» for 6 to 12 players simultaneously in a western atmosphere for cowboys. Wild or rather disturbing boys in the mansion of the terrifying Dracula for the bravest, followed by a dinner to establish with the team of assistant directors. Everything is gathered to make this moment an exceptional moment that will remain engraved in the memory of everyone. Sowe're taking you on the red carpet ?
                Don't wait any longer to book  your session with friends.

The Escape room : the winning activity for the organization of a sucessfull funeral and not that ...
Without a doubt, the escape room is  «the» idea that will make the unanimity among the guests and the future groom to spend a unique and unforgettable moment for the organization of his bachelor party in Lyon.
-  A bachelorette party
-  A birthday
-  Or simply for the pleasure of offering as a gift voucher